Cooking is something we all have in common, whether we do it ourselves or have someone do it for us. Almost half the world currently cooks by burning biomass directly; wood, coal, dung, waste plant material, etc. The other half of us burn fossil fuels such as gas, or use electricity generated from burning fossil fuels, neither of which is better overall.
All the energy we use comes from the sun, in one way or another – so why not cut out the destructive middle man?
In developing countries, especially in rural areas, 2.5 billion people rely on biomass, such as fuel-wood, charcoal, agricultural waste and animal dung, to meet their energy needs for cooking. In many countries, these resources account for over 90% of household energy consumption. – IEA.org
The sun's energy equals around 1000 watts per 1m² / 10ft² when it reaches the earth's surface. The solar oven is designed to concentrate that energy.
Figures from EssentialEnergy.com.au – although I have seen appliances with wattage 10- 25% lower listed by manufacturers:
Small to Large oven 1800 – 2400 watts
Small to Large hotplate 1000 to 2000 watts
Conventional microwave 1300 watts
Solar oven equivalent 1000 watts. (using array size from this tutorial)
Apart from the damage to our atmosphere, burning biomass for cooking affects health, devastates ecosystems, and increases poverty due to the time it takes to collect fuel daily. Check out this short article from Duke university listing basic adverse effects (Click here).
Quick video of the results:
Let's build a solar oven!
This oven is just a prototype. I plan to design a version that is more compact and convenient as soon as I have the time and money. Cheers!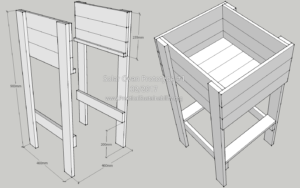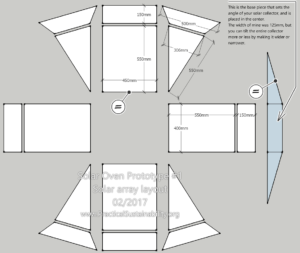 Materials
A large roll of clear packing tape
A roll of aluminium foil / tin foil – I used approximately 15 meters.
A large cardboard box, or several smaller ones.
around 60 short wood screws. You can use a lot less, but it won't be as solid.
6 small metal cutting screws OR 4 tiny bolts
A large oven bag
2 meters of metal angle or rail.
Some steel rebar OR a BBQ plate OR any other heavy objects that absorb heat
Timber – check plans.
4 binder clips or sturdy clothes pegs
A few meters of string
Tools
Scissors
A straight edge
Measuring tape
Screw gun or drill
Hand saw
Tin snips or hack saw
Angle grinder (only if you use rebar as a heatsink)
Making the timber base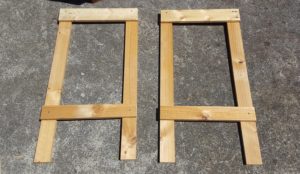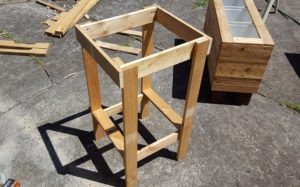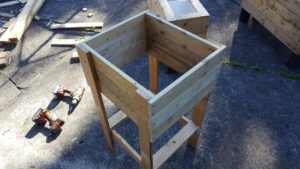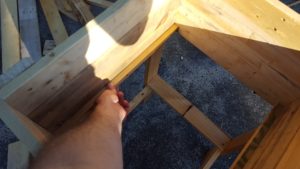 Cut some timber and fill in the bottom of your new oven box. Drill some pilot holes and put a few screws though into the timber flanges you added in the last step – you won't need many, but adding more will help keep your box totally square for many years.
Lining the oven and making the 'window'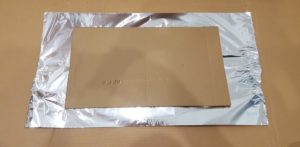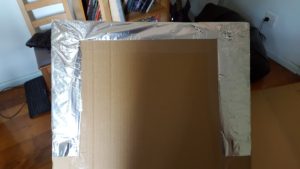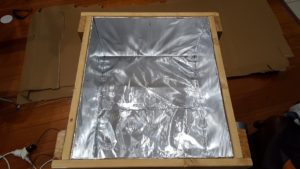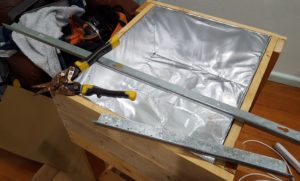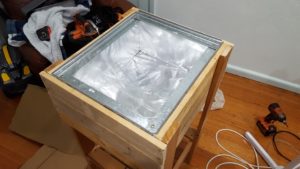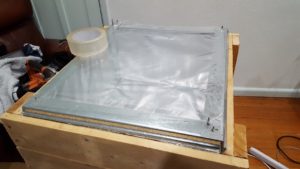 Making a 'heat sink' to store heat
The main reason you want a heat sink is to keep the temperature stable. Air does not hold much heat, so if a cloud passes in front of the sun, or you open the lid to stir your food, the temperature inside can drop drastically.
A heat sink stores energy so that when your air temperature fluctuates it will return to normal quickly – it's the same reason you pre-heat your oven at home.
For this prototype I used steel Rebar off-cuts from a heavy construction job I did last year, but you can use any objects that are dense and heavy – the denser the better. A thick BBQ plate would work great, but even a few bricks would work fine. Just make sure they are supported so they don't sit directly on the bottom of your oven – allow air to flow freely around them.
Darker is better! Paint your heat sink black if you have access to paint that can withstand high temperatures. I can't afford it right now, but I'll do it over the next few weeks while giving the oven a full field test.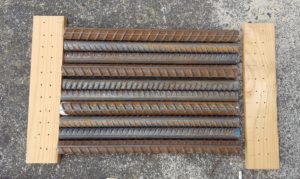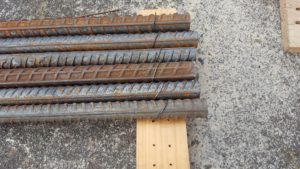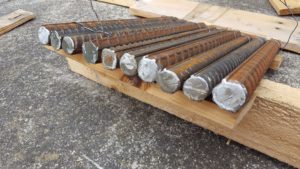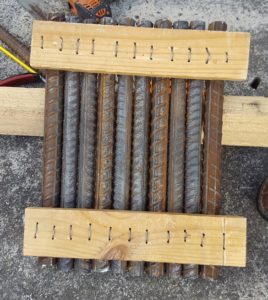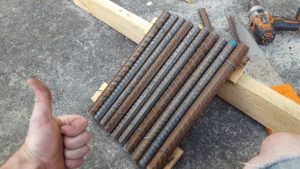 Making the Solar Array
Be careful – if you build the solar array using dimensions listed at the top of this page, it will just BARELY fit through a standard size doorway. If you have narrow doors in your house or will be taking it in and out frequently, I suggest making it slightly smaller. I store mine in a garage where it doesn't matter.
Since this project was a prototype test, I started building this small array – then expanded it later.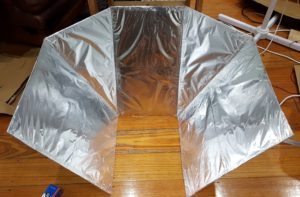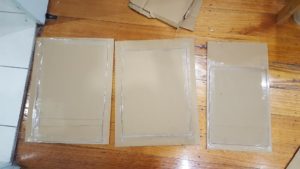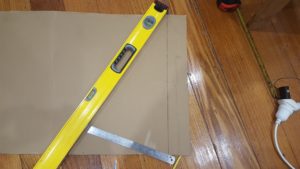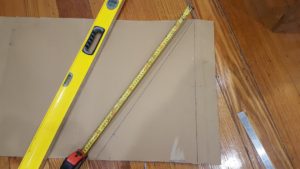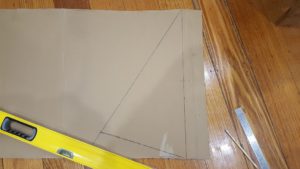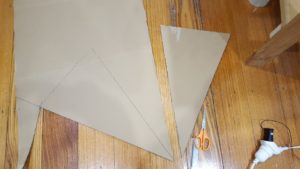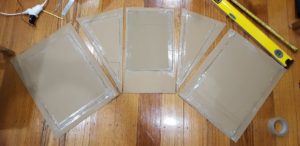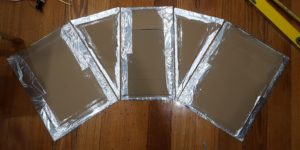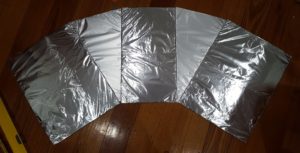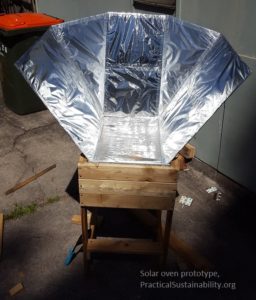 I tested the oven at this stage, and it achieved 80-90C  / 176 – 194F under the hot Australian sun. This is enough to:
Fully reheat pre-cooked food
Do some slow cooking in a large pot
Heat treat a few kilos of produce for bottling
Pasturise water
Cook raw food (barely).
Lets go bigger!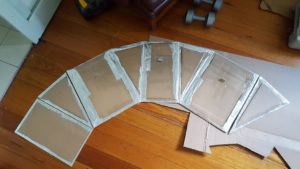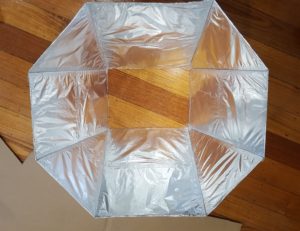 The size of this base piece determines the angle of the whole array. During summer, you'd want it thinner so the array points almost straight up at the sun. During winter – or if you live towards the poles of the earth, you'd want it wider so the array tilts more. I recommend tilting your array on a flat surface to the angle you want, and measuring the gap between the high side and the floor. Make it narrower rather than wider, you can always add a bit more to it during winter to increase the tilt, then remove the extra during summer.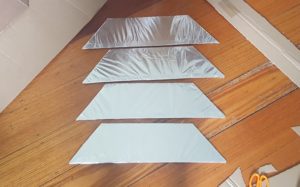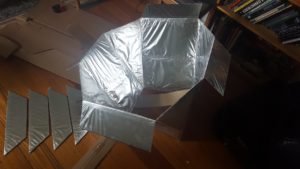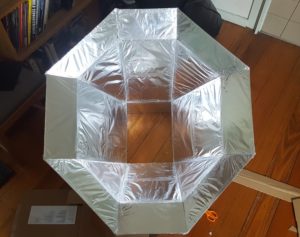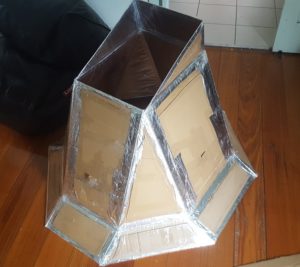 Solar array complete! You can add more cardboard to the outside to strengthen it if you live in a windy area. Place your solar array onto your 'windowed' lid piece from earlier, and tape it securely. Make sure it is solid, but try not the get any tape on the oven bag 'window' section as it will stop some light getting through.
All that's left is to add a way to tie the lid to the oven so it won't blow away – I used some string and a clips: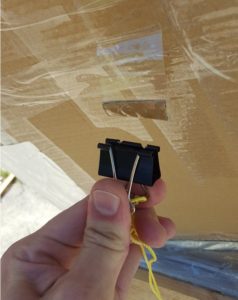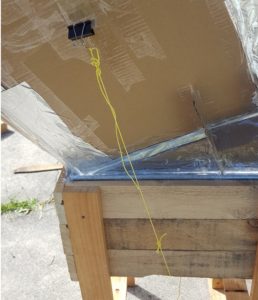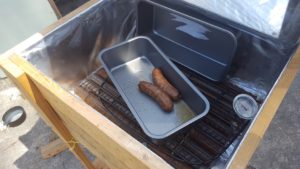 DONE!
The oven hasn't been fully tested yet, but in trial runs the temperature reached 130c / 266f – which was as high as my crappy temperature monitor can go. Water splashed onto the steel rebar boiled off within seconds.
Fully documented results are coming when I have free time on a few proper sunny days.  The goal is for this oven to cook a pizza, since if it can do that – it can do just about anything – and I'm confident it will!
***Update***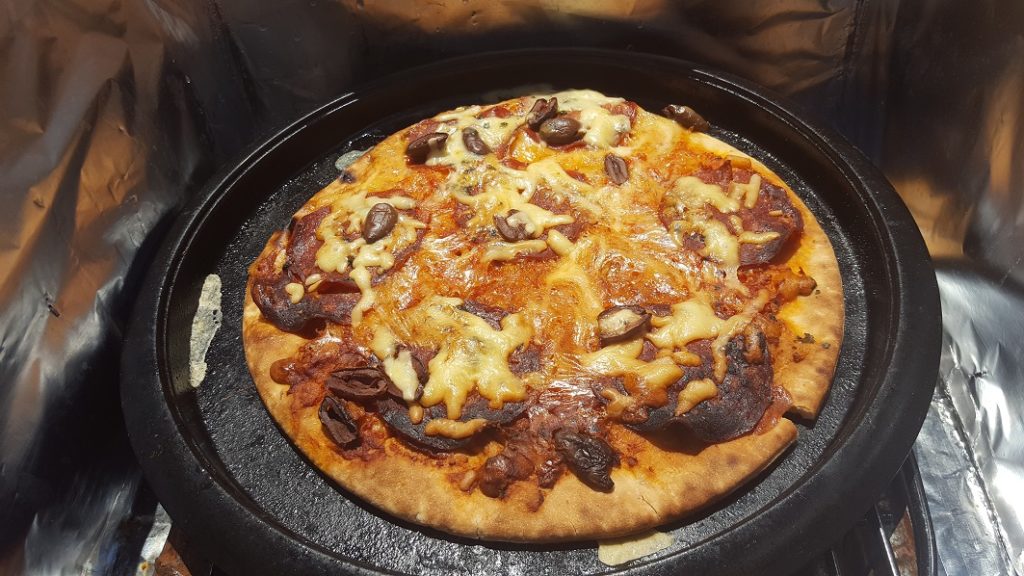 Success! Pictured is an example of how hot the oven can get.
If anything, the Australian sun was TOO hot with a solar collector as large as this for something like pizza with a large surface area.
It was a learning experience though, and it wasn't to hard to tweak the cooking process to avoid the kind of burning pictured. Simple things like aiming the array directly at the sun during oven preheating, then allowing it to slowly become misaligned and less directly powerful during the cooking process worked for Pizza.
Happy cooking everyone!